All families are special in their own ways. All of them have their good and bad times, some live in harmony while others may struggle to balance their relationship.The families we are going to mention, are not special and inspiring only because they consist of two fathers, but because they give a perfect example of what parenthood is really about –  loving, caring, educating and respecting.
Following gay dads teach us that does not matter single or married, heterosexual or homosexual, every person and couple can create a happy and caring atmosphere for their children. Where there is a will, there is always a power too. Society has to support diverse families and prioritize children's happiness and loving environment over parents' orientation.
2TravelDads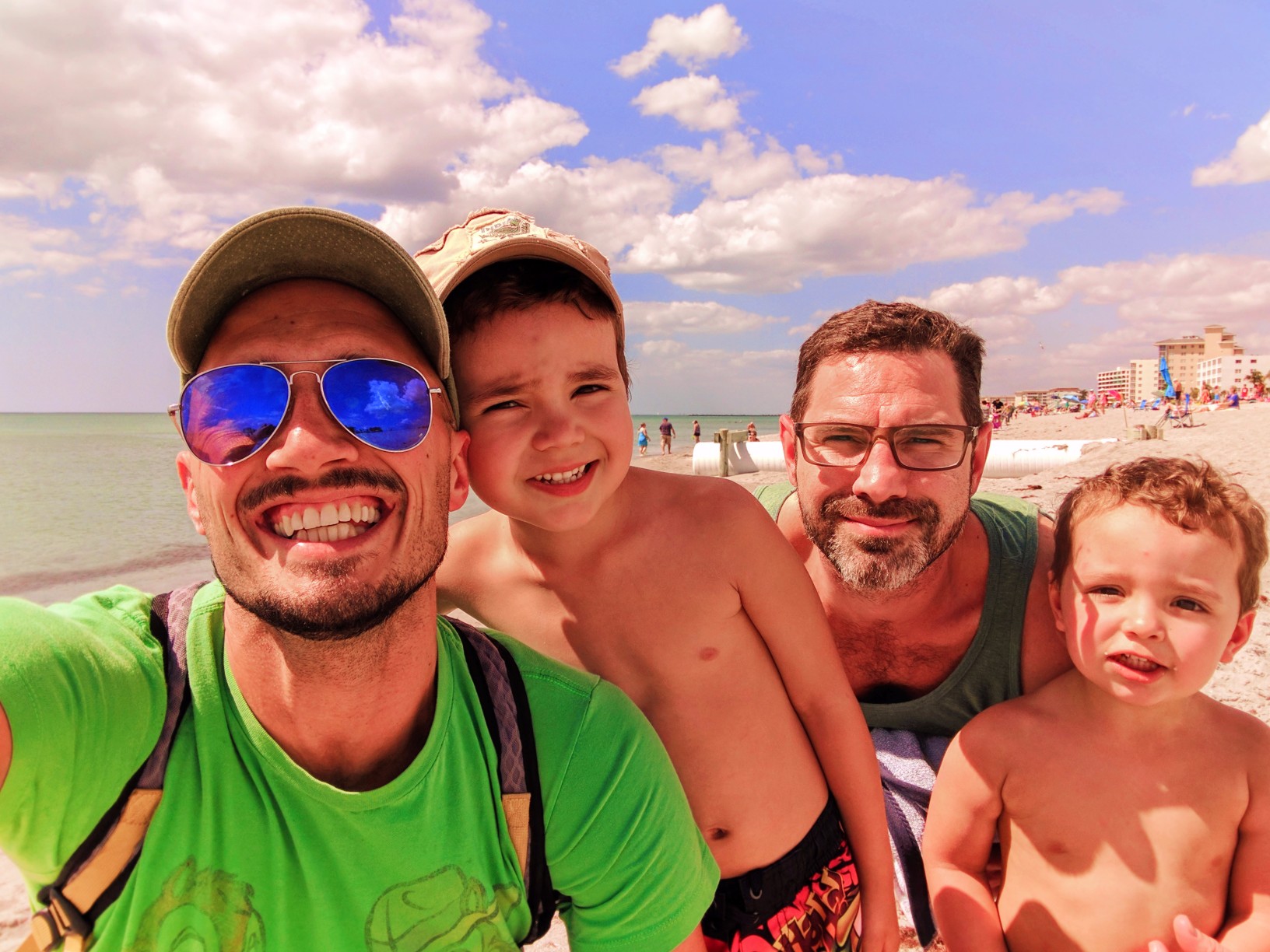 Two dads, Rob and Chris Taylor do not have a typical family – together with their two sons, they spend most of their time travelling. Rob and Chris are better known on social media as 2TravelDads.  As they explore the world with their beautiful children, fathers give them a broad view of the world, let them explore different cultures and traditions.
Apart from lively and vivid social media accounts, 2TravelDads have a blog, where they share parenthood stories and travel tips, making an amazing guide for venturing families.
"Traveling with kids over the years has become increasingly important in shaping how they look at the world when we're at home, from their flexibility to their ability to observe and learn about life." – Mention 2TravelDads on their blog.
The real dads of Melbourne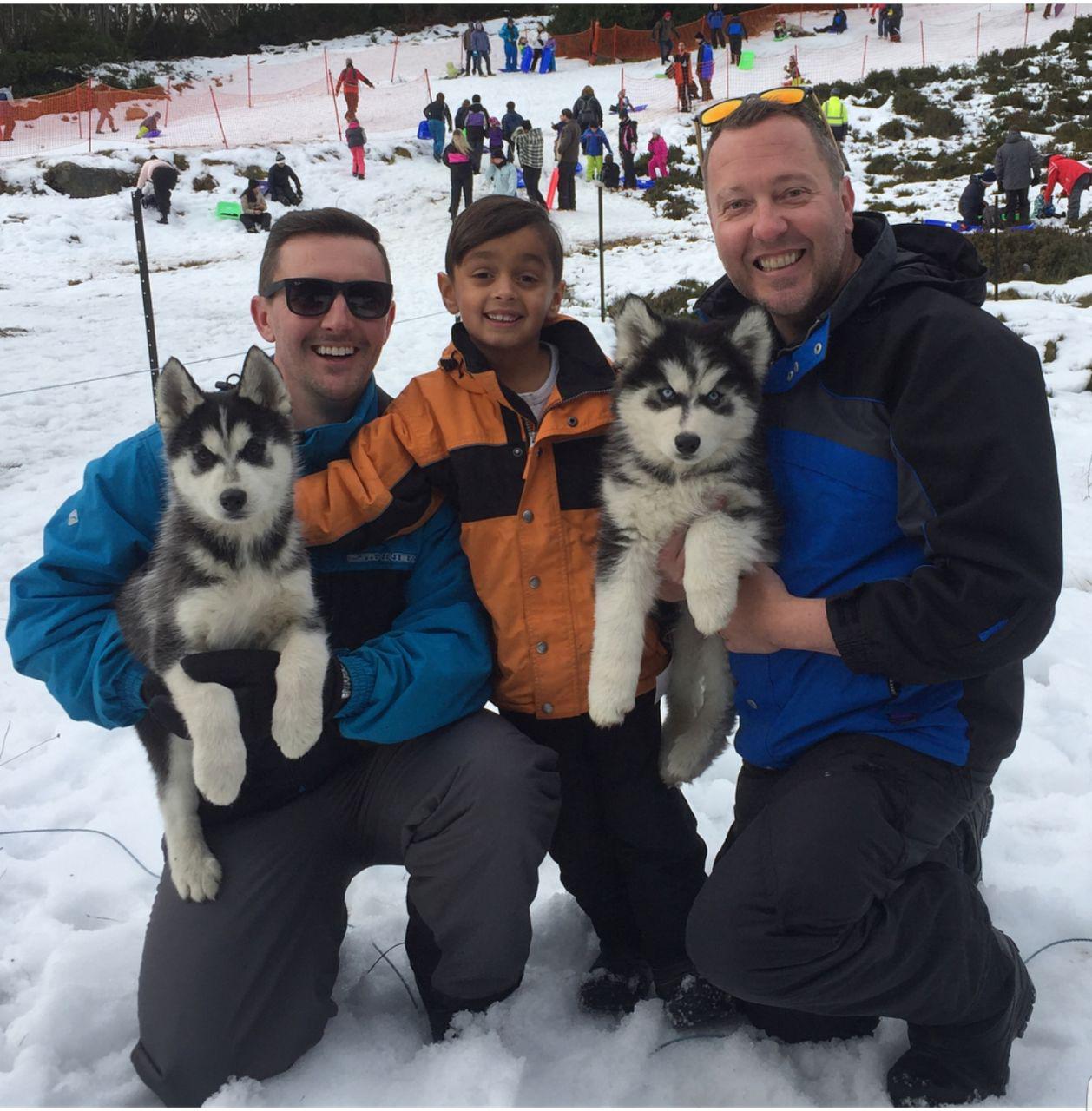 Jarrad and Michael Duggan-Tierney live in Melbourne, Australia. The couple has been together for 16 years already and have a son, Reid, who is going to be 7 very soon. Family has Instagram account only, which was not initially created with the intention to gain such a popularity. However, gradually, as the real dads of Melbourne shared their precious and inspiring moments together, their Instagram page attracted thousands of followers.
Family enjoys socializing with friends, going to the theater and spending time at local parks. Together with Reid, family's life is full of joy and happiness.
Instagram – @the_real_dads_of_Melbourne 
2 Dads with Baggage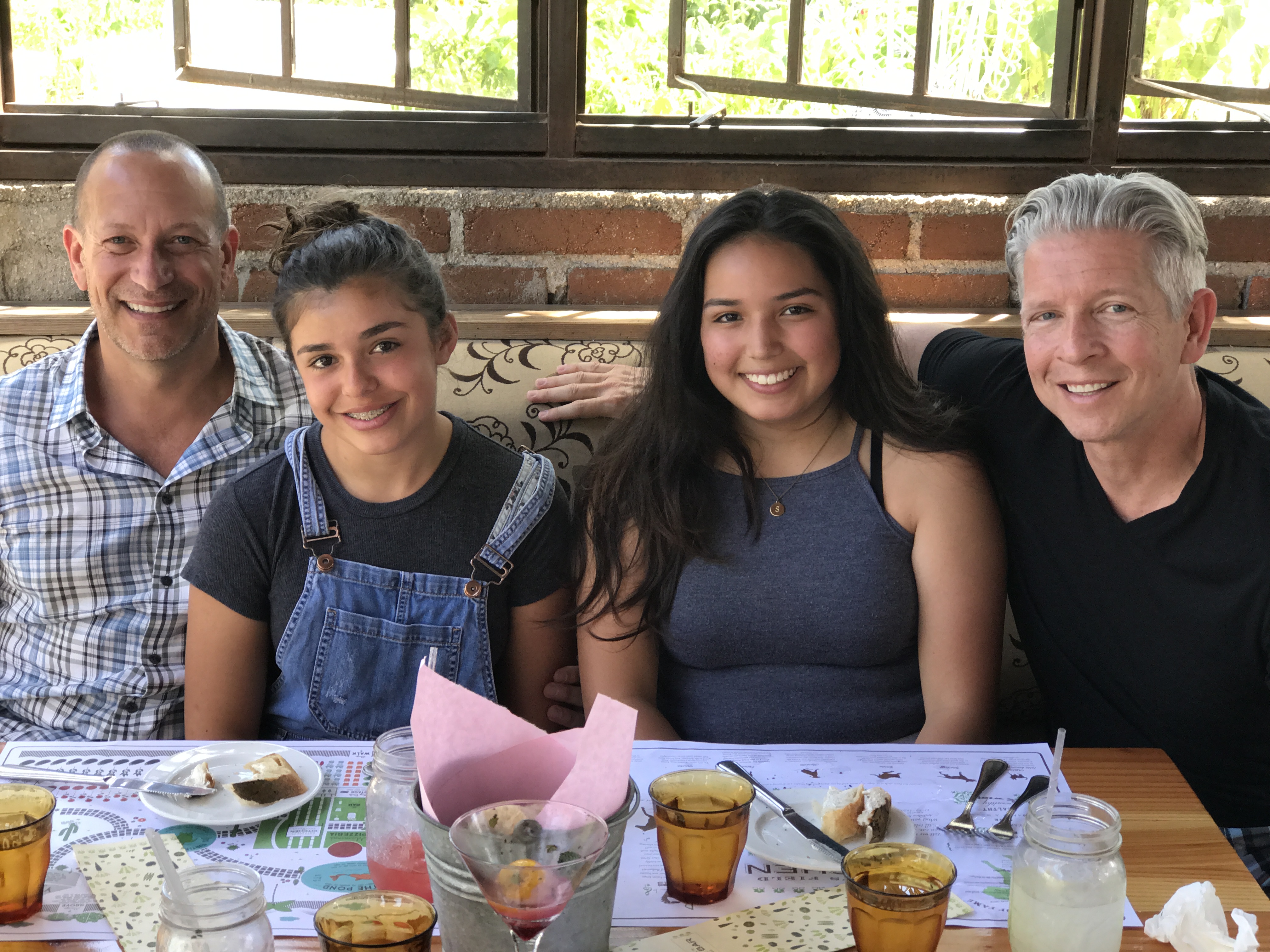 Triton and John have been together for 20 years. Before living as a couple, Triton and John have known each other since they were mere children. Most of their adult lives, couple has dreamed of being fathers and today are dads of beautiful daughters, Sophia(15) and Ava(13). Cherishing every single moment of their children's birth and growth, Triton and Jon would never want to image their life any other way. Fathers mention that having two teen girls can have its challenging moments. However, as a family, they deal with  all of them together.
Traveling is one family's favorite activities –  "As a family, we love to travel and have visited more than a dozen countries around the world and many places across the US. Growing up in San Diego, Sophia and Ava are beach lovers and enjoy visiting other places with legendary beaches like Hawaii, Greece, Costa Rica and the Italian coast. Jon is partial to cultural destinations like London, Paris, New York and Tokyo, and Triton likes Provence, Amalfi, San Francisco – pretty much anyplace that serves up a stellar chocolate croissant. No matter where we go, we have a blast as a family and come home with hilarious stories and interesting experiences learning about other people and cultures."