Surrogacy Destinations for LGBT Couples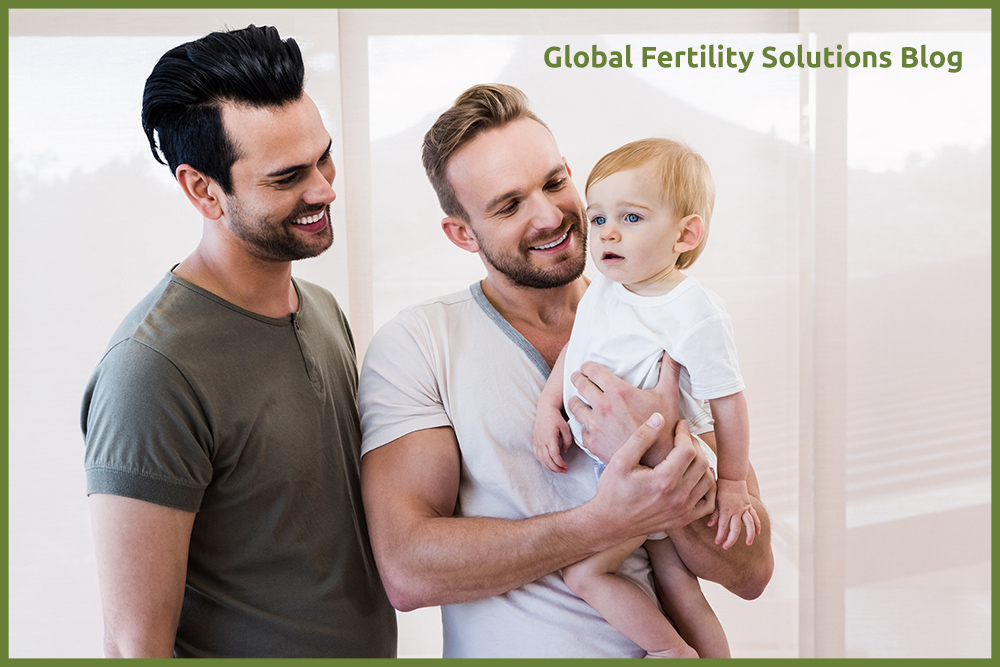 Surrogacy Destinations for LGBT Couples
Choosing surrogacy destinations for LGBT couples might seem complicated at first sight as they are getting fewer. Lately we have witnessed how India shut its doors to LGBT couples. Cambodia, Nepal and Thailand followed shortly after.
Good news are that a lot of agencies and clinics are doing their best to offer new surrogacy destinations and help LGBT people to become parents. As a result there are several countries where professional surrogacy agencies are welcoming customers independent of their sexual orientation. Currently our list of destinations consists of the following countries :  Mexico, Southeast Asia, Kenya, United States and Canada. Let's shortly discuss backgrounds and  regulations in each of them.
Surrogacy in Mexico
Similar to the United States, Mexico consists of several states and each has it's own legislation. After Mexican state of Tabasco banned surrogacy, it was commonly believed that similarly happened in the entire country. However, on the contrary, a number agencies in Mexico are leading surrogacy programs successfully. Mostly, they are operating in Cancun and Mexico City. What needs to be taken into consideration, is that like South East Asia and Kenya, surrogacy is not controlled by the law – it's neither banned, nor legal. Accordingly, there is a theoretical risk that surrogate mother refuses to give a child to parents. But don't worry, as practically  these scenarios do not happen merely due to surrogates' monetary interests.
Mexico is even more attractive option for future parents as it's a popular tourist destination. Cancun is definitely a dreamy destination for vacation and for investors accordingly. Due to the increasing number of clinics and foreign investments, compared to the  past 3 years the success rate of In Vitro Clinics has grown significantly.
Surrogacy in Southeast Asia
Recent surrogacy bans in Asia (Nepal, Thailand, Cambodia) have been tough and sad because the prices are much affordable in this region. However there are more countries in Southeast Asia that are still good and affordable options for parents.
Surrogacy in Kenya
Surrogacy in Kenya is not regulated by the law either. Despite that, a lot of surrogacy agencies are working successfully in this country. Nairobi , the capital city of Kenya,  is quite developed and even closer to many European cities than some cities in Southeast Asia.  Additionally, Indian doctors, who used to be successful when surrogacy was legal in India, are now owners of clinics in Nairobi. Thanks to professionalism of these doctors, parents do not have to worry about success rate and the quality. Same applies to maternity hospitals.
Surrogacy in the United States
Surrogacy in the United States is legalised in several states. In those states, unlike Mexico, Southeast Asia and Kenya, future parents have more legal assurances. However , taking into account that prices rise up to 100 – 200 000 USD, United States is not an affordable option for most of the couples.
Surrogacy in Canada
In Canada it is illegal to pay a surrogate mother for the service of carrying a child. This is called "commercial surrogacy" and  is prohibited unlike "Altruistic surrogacy", which means reimbursing a surrogate for all of the expenses that are caused by pregnancy . Parents cover only the realistic costs (such as medical examinations and traveling). A lot of agencies promote altruistic surrogacy programs in Canada, however the prices that are still payable by intended parents are so high that the eventual amount is nearly the same as in the US.
Do not be afraid of going to the countries where surrogacy is not regulated by the law. Despite the sudden and strict ban in Cambodia, Nepal and Thailand all of the parents left countries with their newborns without problems. Just for the information – if you suddenly face the similar surrogacy ban yourself, you will probably exit the country a bit later than it was promised by your agency (for example 2 or 3 months instead of 1).
---